08/10/2014
Green + "I get by with a little help from my friends" des Beatles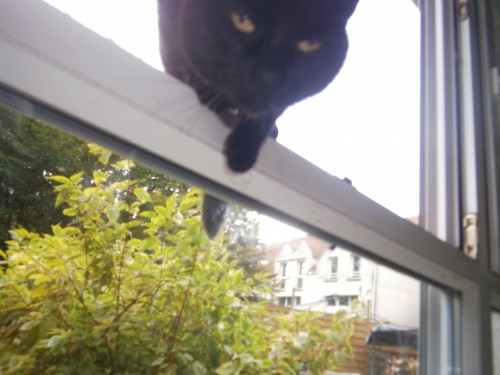 "Parks and green spaces are little oases nestled in a city's fabric, offering respite from stressful bustle and ideal spots to picnic or walk. But urban green spaces—parks, gardens, or simply the trees that line sidewalks—also afford a host of less visible health benefits. Even living around leafy areas can provide perks you don't even realize you're getting, from lower blood pressure to lower crime rates.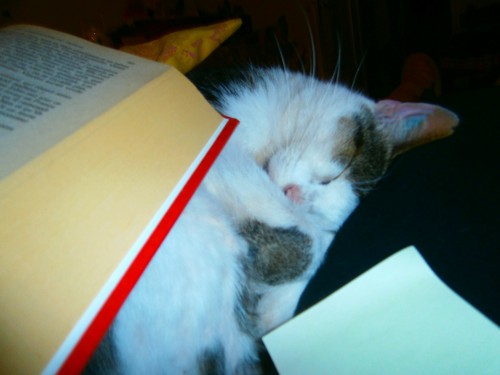 Des tablettes, afin de garder les arbres. Même si les bons gros pavés ont leur charme.
1. Green spaces make you less stressed.
Anyone who's ever sat in a park after a harrowing day of work knows that trees just have a way of making you feel better. Scientists have backed up this phenomenon, with studies that found lower blood pressure and heart rates, as well as lower levels of cortisol, a marker of stress found in saliva, among people who spend time in green spaces.
Trees are there for you during the harder times, too. Dutch researchers surveyed over 4,500 people going through stressful life events, including the death of a loved one, serious illness, or financial hardship. The ones who lived within 3 kilometers of green space reported higher levels of well-being and fewer health complaints in the face of their struggles than those who didn't. And several studies have shown that people who live near green spaces are much less likely to suffer from depression or anxiety.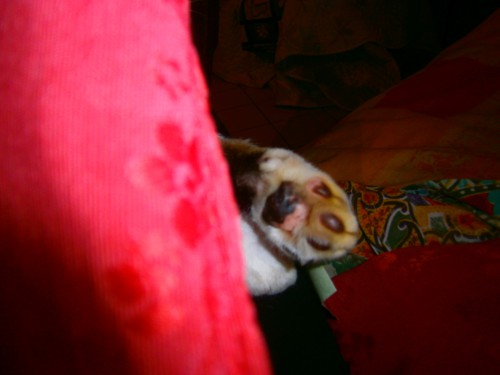 La nature est le support de toutes ces choses. Un jour elle pourrait sortir ses griffes.
2. You're less likely to die from stress or pollution-related problems.
These positive effects can go a long way. A study of 575,000 urban residents of Ontario, Canada, showed that those who lived near trees had lower rates of mortality and were especially less likely to die of respiratory disease. This makes sense: Trees are air-filtering workhorses, taking in pollution and pumping out that sweet, sweet oxygen.
Another vivid study in 2013 used a natural experiment to confirm this trend. Scientists tracked the emerald ash borer, an invasive green beetle, as it demolished tens of millions of ash trees in Michigan and the northeast United States. Over a period of five years, they found that in the areas the beetle hit hardest, about 21,000 more people had died from lower respiratory tract illness and heart disease than those who lived where ash trees survived.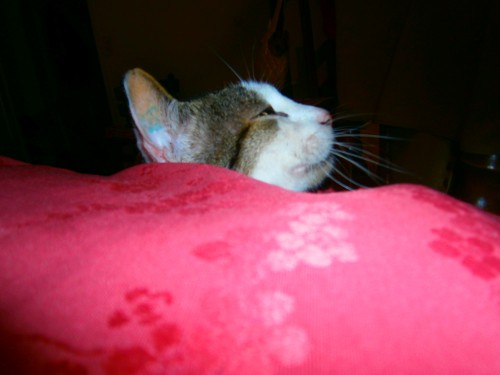 Tendons l'oreille, aiguisons nos antennes.
3. Spending time in nature makes you a better employee.
Hanging out with trees during your lunch break can give your brain a rest by replenishing attention, say researchers at the University of Michigan. Unlike urban environments that require focused attention (say, dodging a speeding car), natural environments are filled with "intriguing stimuli" that modestly grab your attention—a funky-looking insect, the wind rustling through leaves—letting your higher-concentration faculties rest. When you get back to work, you'll be refreshed and more prepared to make savvy, career-advancing decisions.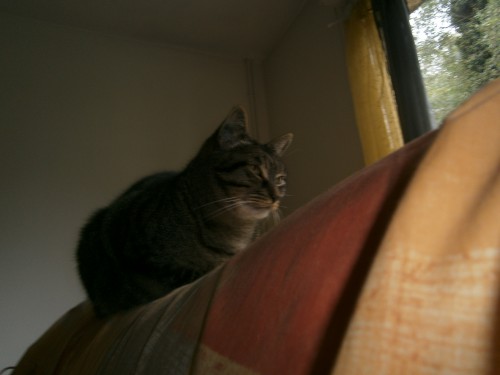 Voyons plus loin que le bout de notre petit confort personnel.
4. Trees make inner-city neighborhoods safer.
Trees can even fight crime, according to a study by the Landscape and Human Health Laboratory at the University of Illinois. Researchers analyzed police crime reports from a Chicago public housing development to discover that buildings with greener surroundings had fewer reports of crime, both property and violent.
The idea that trees can act like leafy Batmen is cool enough, but how does it happen? In a later study, the same researchers found crimes in low-income areas often occurred because people were constantly mentally fatigued or stressed. Since the mere sight of trees is restorative, as we know, being surrounded by vegetation helped people recover from their stress, check their aggression, and keep the peace.
To top it all off, research has shown that these psychological benefits are even more pronounced when a park contains more biodiversity. Researchers from the University of Sheffield, England, quizzed parkgoers about their psychological well-being and how many bird, butterfly, and plant species they thought lived in the parks they frequented. The richness of the parks' species, the scientists found, correlated with the people's well-being. Moreover, the visitors themselves were able to tell on some subconscious level what parks were more diverse. That knowledge, it seems, did them good."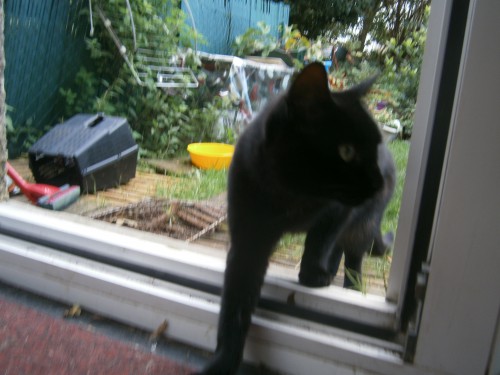 En voilà une qui connaît la maison comme sa poche, et pourtant on croirait qu'elle va poser ses coussinets en terrain miné. C'est la green attitude que d'être circonspect en tout... peut-être un aspirateur pollueur s'est-il glissé dans la maison depuis une demi-heure qu'elle n'y a pas mis un pinceau, même si madame Canada est une adepte du balai.
Les paroles dessous
"With A Little Help From My Friends"


Billy Shears
What would you think if I sang out of tune
Would you stand up and walk out on me?
Lend me your ears and I'll sing you a song
And I'll try not to sing out of key
Oh I get by with a little help from my friends
Mm I get high with a little help from my friends
Mm going to try with a little help from my friends
What do I do when my love is away?
(Does it worry you to be alone?)
How do I feel by the end of the day?
(Are you sad because you're on your own?)
No I get by with a little help from my friends
Mm I get high with a little help from my friends
Mm going to try with a little help from my friends
(Do you need anybody?)
I need somebody to love
(Could it be anybody?)
I want somebody to love
(Would you believe in a love at first sight?)
Yes I'm certain that it happens all the time
(What do you see when you turn out the light?)
I can't tell you, but I know it's mine
Oh I get by with a little help from my friends
Mm I get high with a little help from my friends
Oh I'm going to try with a little help from my friends
(Do you need anybody?)
I just need somebody to love
(Could it be anybody?)
I want somebody to love
Oh I get by with a little help from my friends
Mm going to try with a little help from my friends
Oh I get high with a little help from my friends
Yes I get by with a little help from my friends
With a little help from my friends